ceramartist
MARIA JONES CERAMIC ARTIST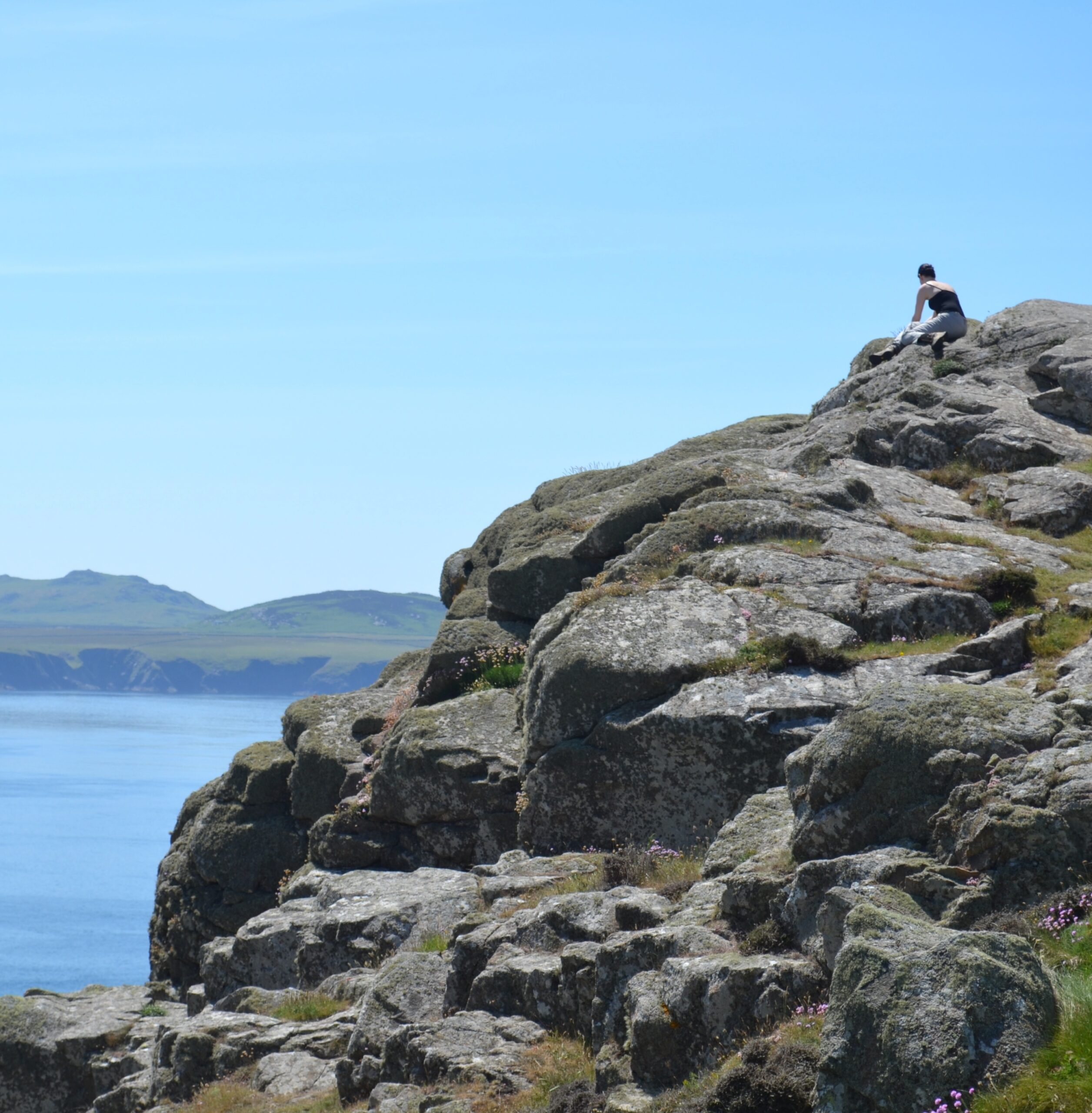 ABOUT CERAMARTIST
Working purely in porcelain, I create objects of beauty – both functional and decorative.
From my training as an architect, my work is all about form: how it looks, how it sounds, how it feels – how it makes you feel. Porcelain's qualities of strength, translucency, high-octave ring when struck and silk-like smoothness make it a delight to work with, creating objects that give pleasure for years to come.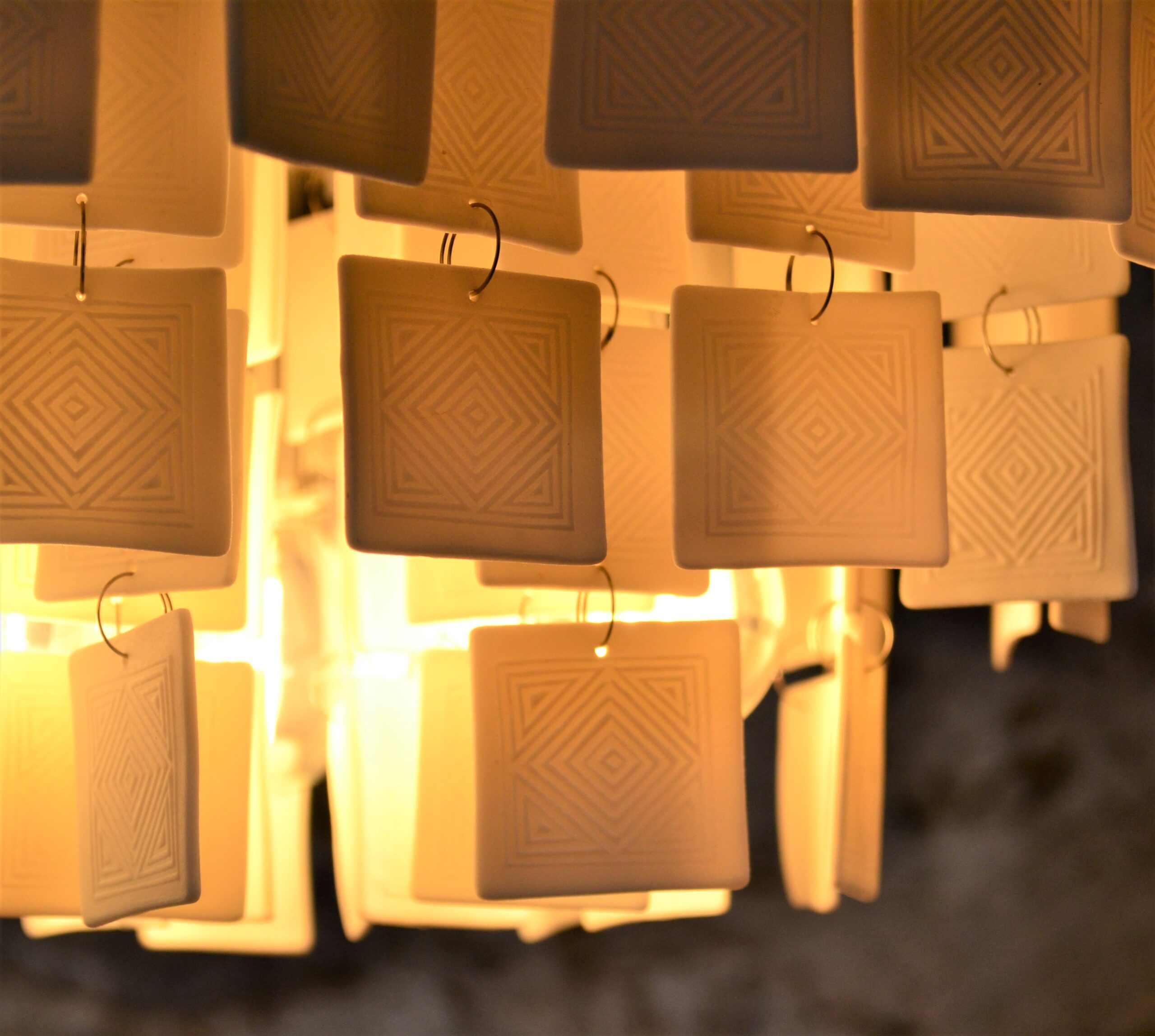 Chandeliers
Porcelain and chrome chandeliers, made to order from impressions in white porcelaim of bay leaves or indian printing stamps.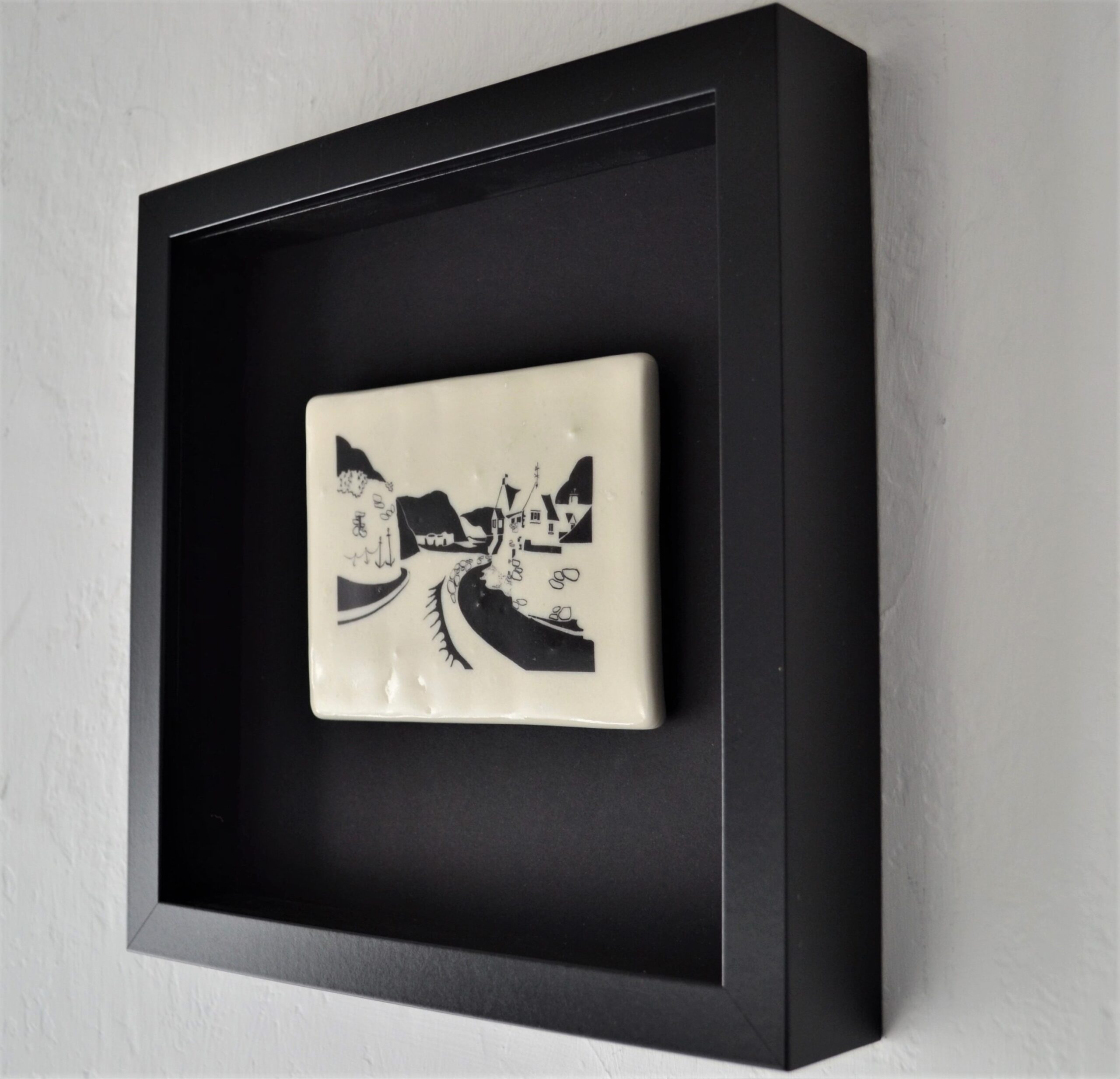 Decal Panels
Framed hand-formed, matt-glazed porcelain slabs, with an applied ceramic decal from the limited-edition work of artist Ian McDonald.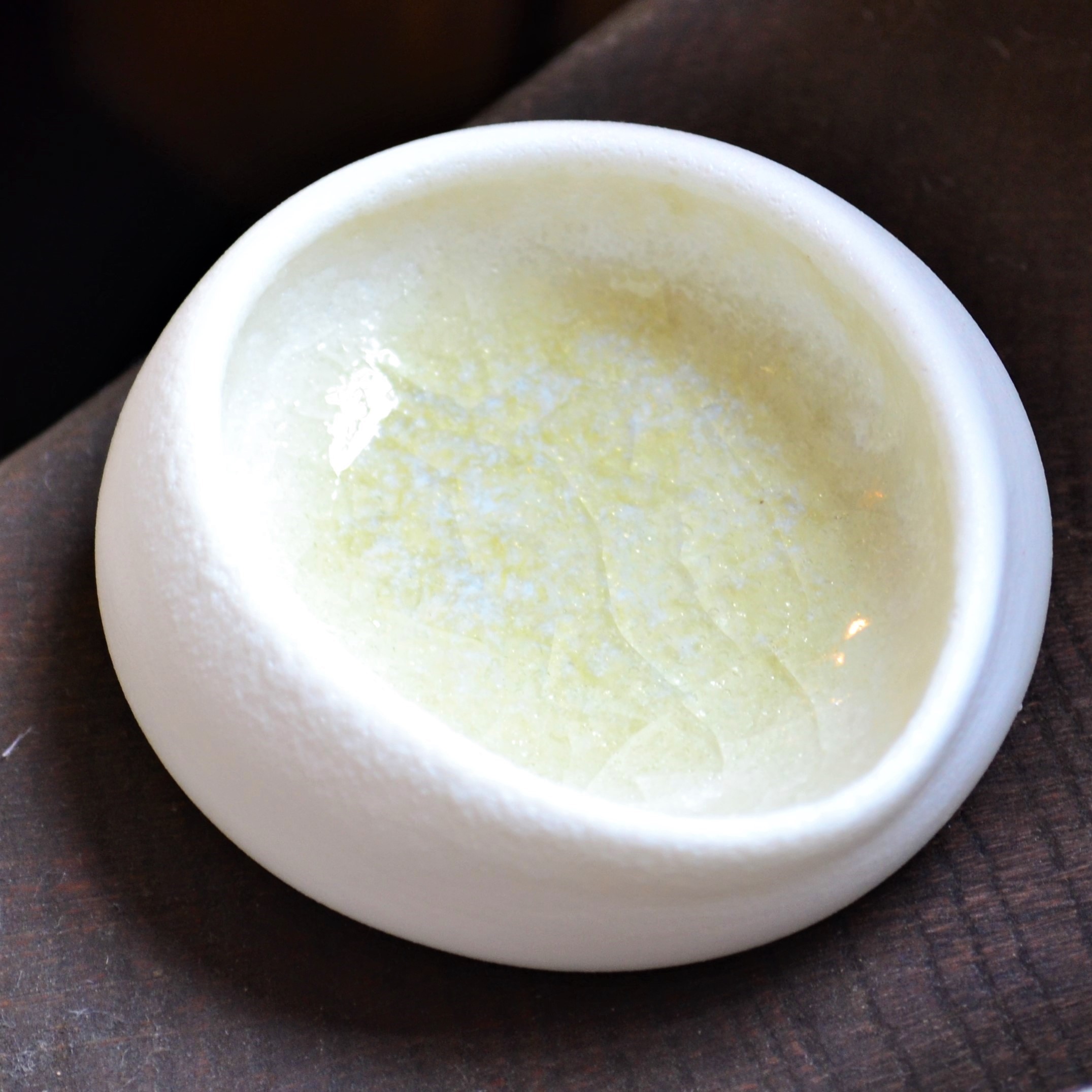 Thrown work
The Anamorphic series comprises thrown porcelain pots that are deliberately distorted on the wheel.  They are then glazed using seaweed from Solva harbour.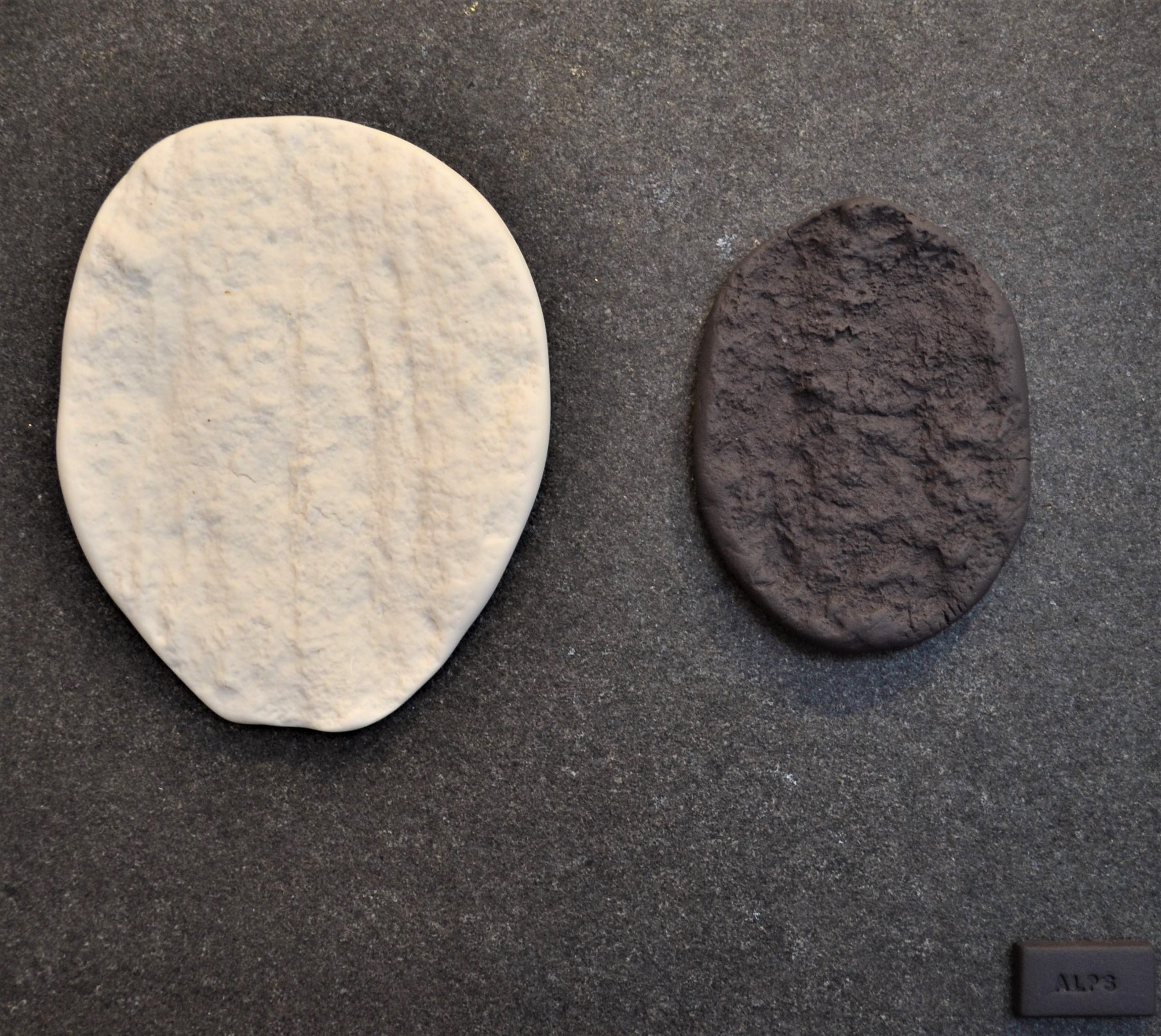 Conceptual Art
A series of conceptual art pieces taking as inspiration subjects ranging from our over-heating planet to tax avoidance.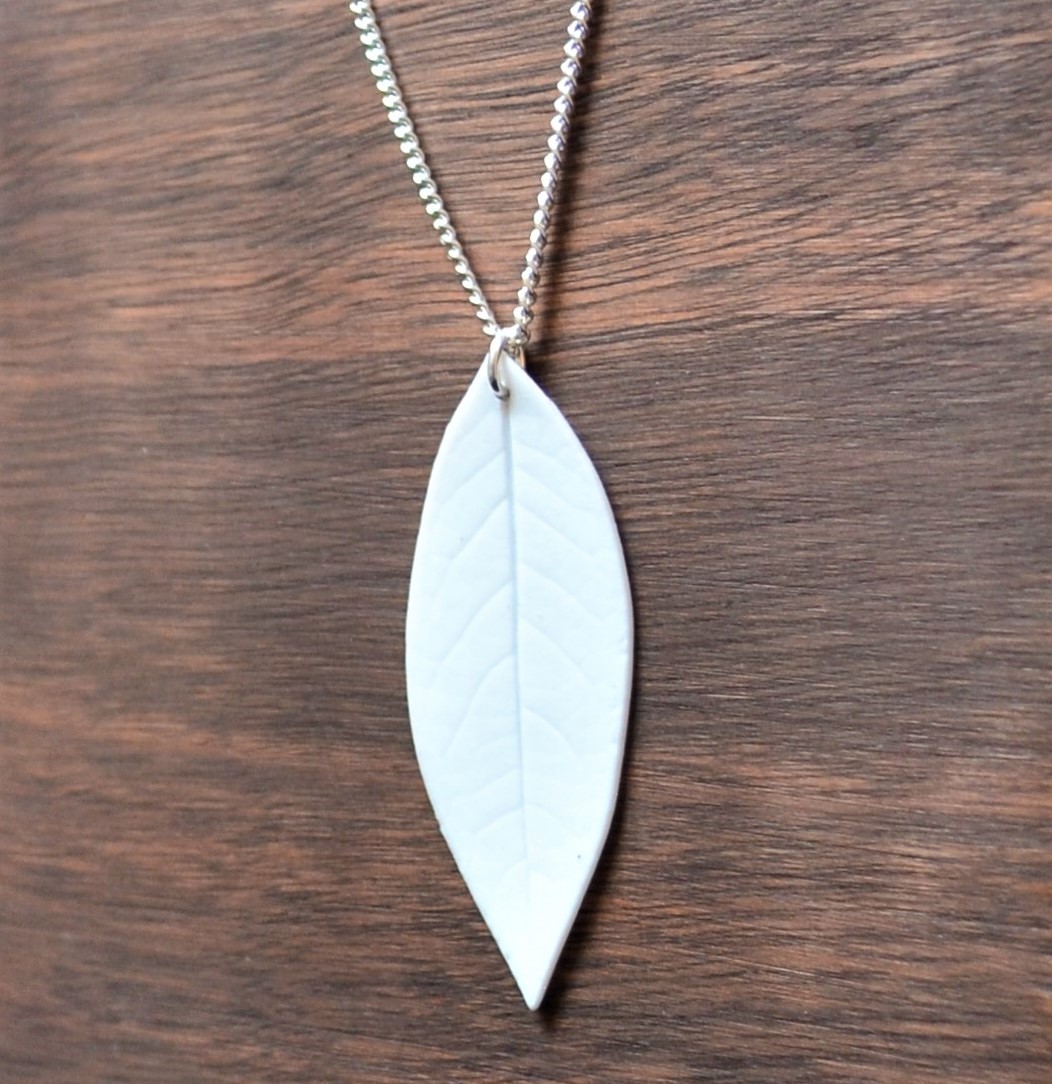 Jewellery
Porcelain Pendants formed by pressing individual bay leaves into ultra-thin white porcelain.  They are hung on 925 silver chains.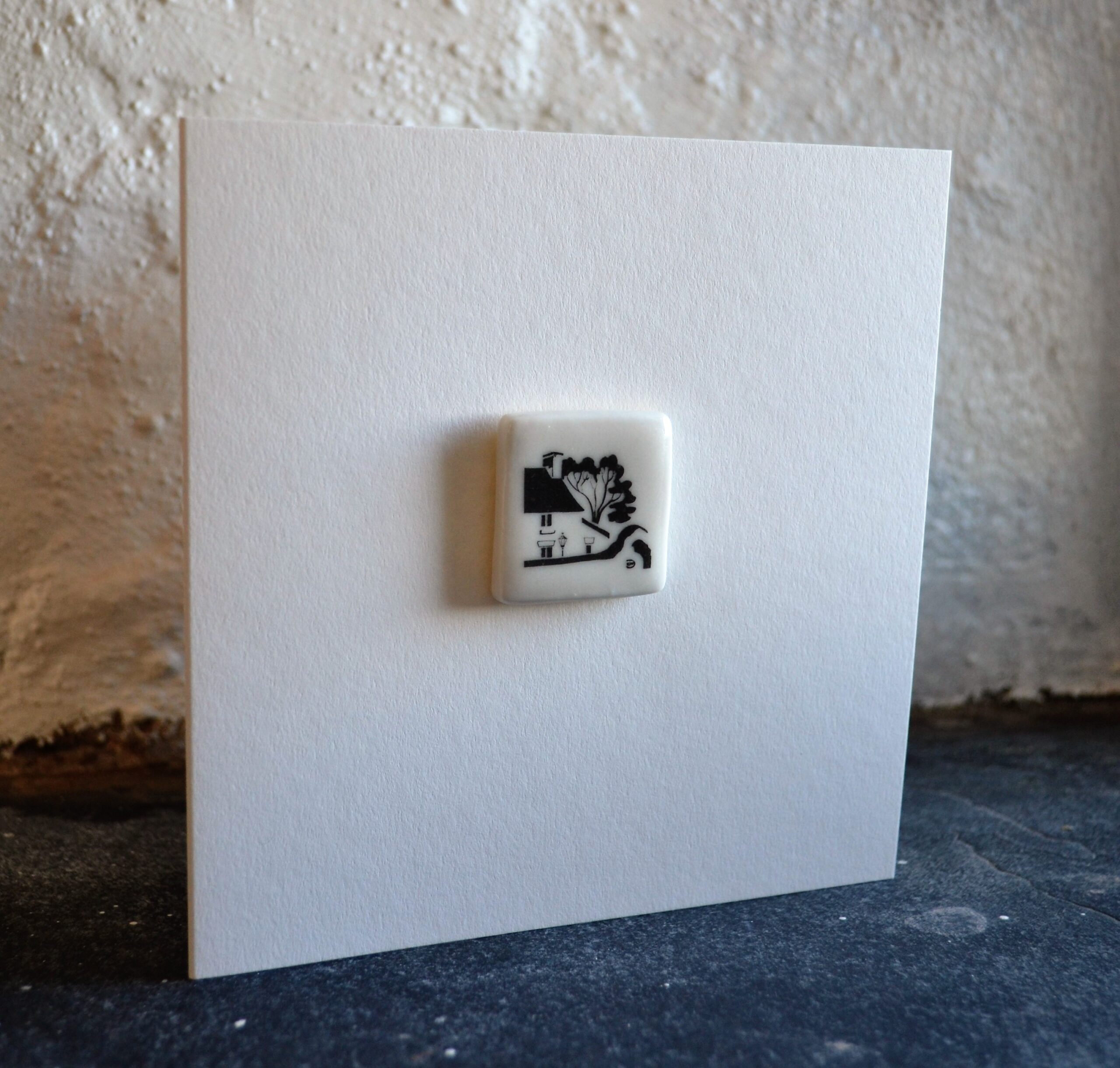 Cards
Handmade cards adorned with porcelain tiles with applied decals of excerpts from Ian McDonald's prints.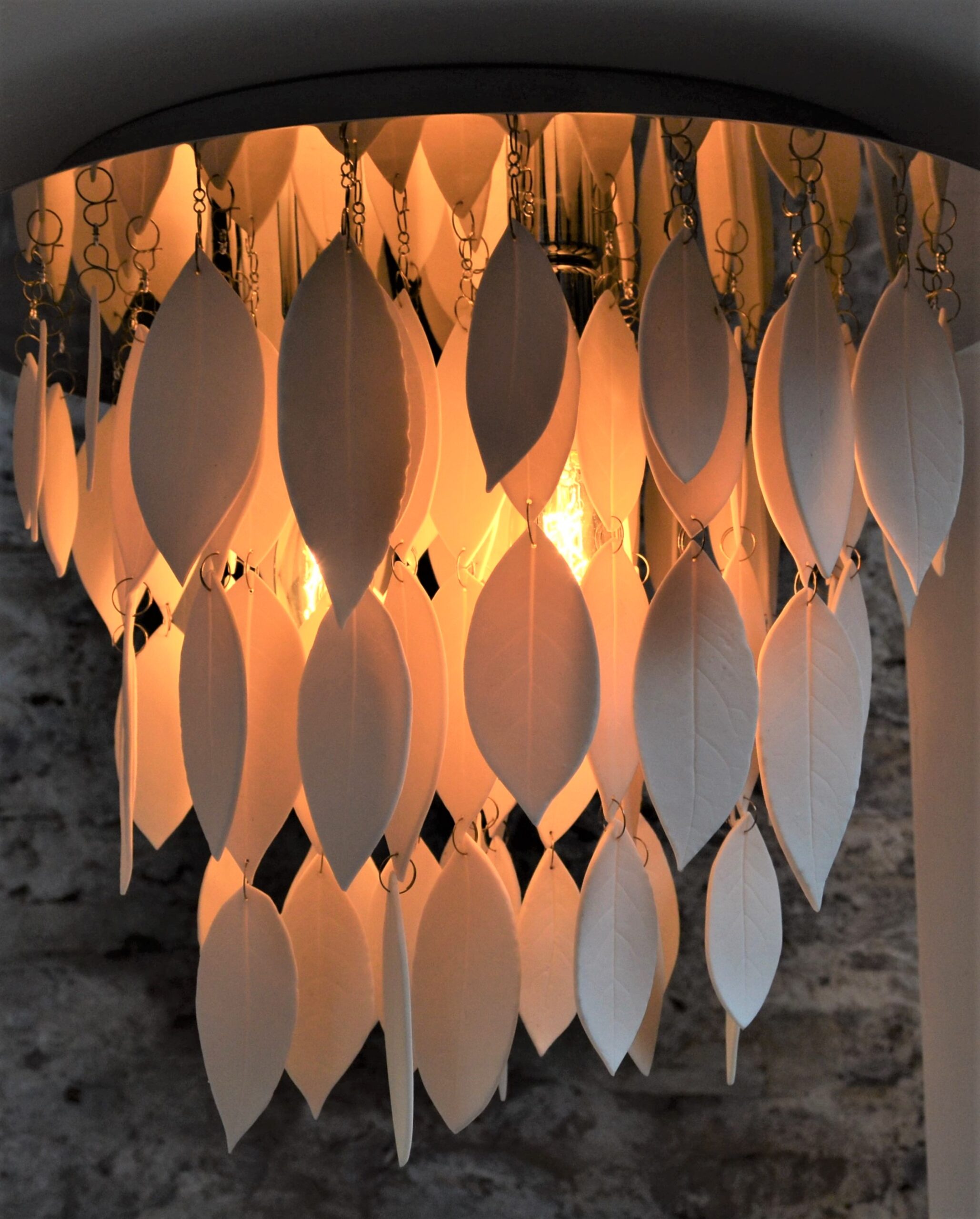 COMMISSION A CHANDELIER
These chrome and white-porcelain chandeliers are made from repeated impressions of freshly picked bay leaves – in the case of the Bay series – and sheesham (Indian rosewood) printing stamps – for Chhipa; the name is taken from a north-Indian community who decorate fabrics using printing blocks.
Made to order, these chandeliers can be made to your required drop length.