ceramartist
MARIA JONES CERAMIC ARTIST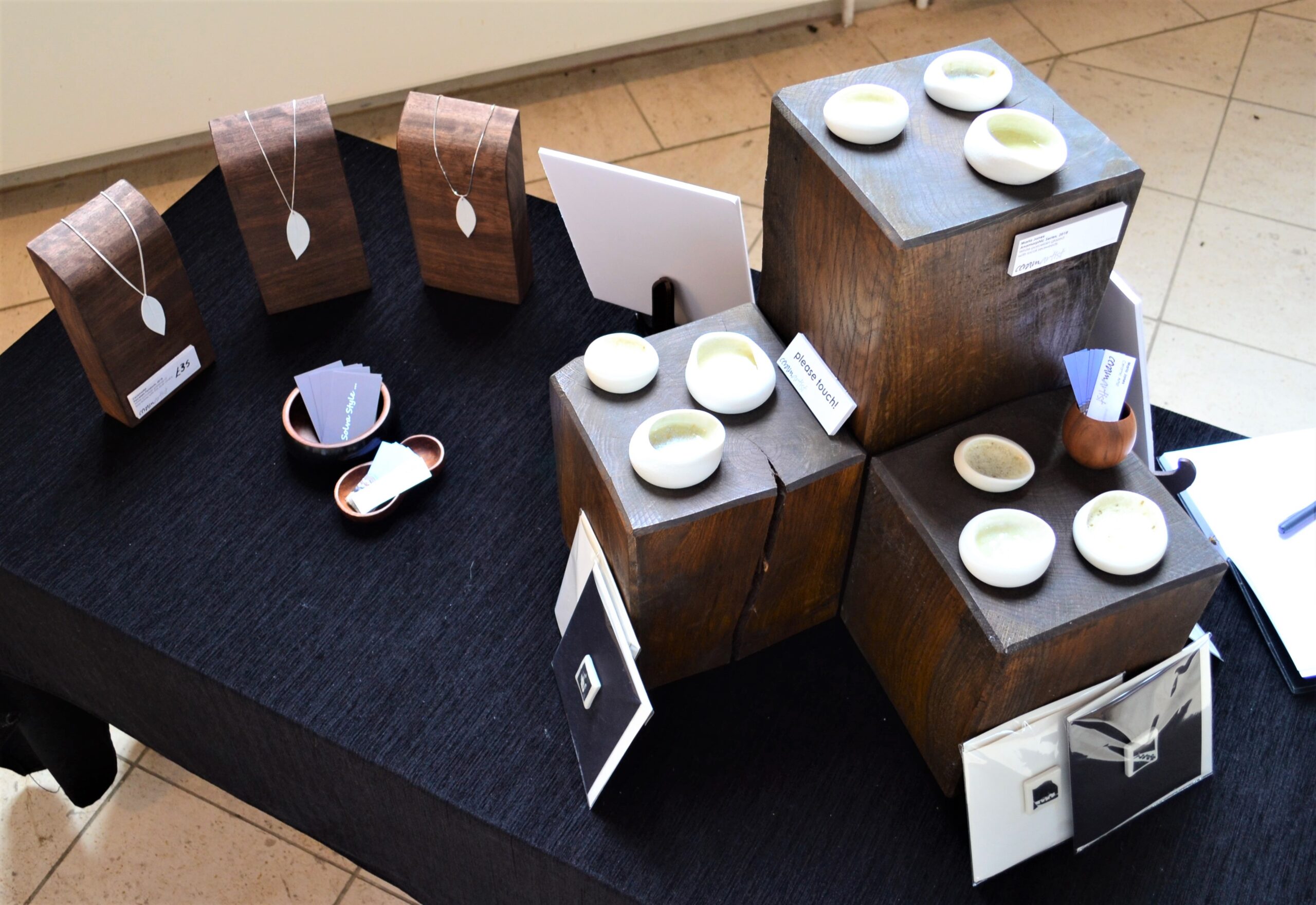 COMMERCIAL WORK
My chandeliers, jewellery, pots, cards and panels are available to buy by mail order or in galleries – see Contact page.
For my conceptual work, take a look at its dedicated page.  This work is only available to purchase by contacting me directly.
Chandeliers are made from 3 tiers of hand-pressed pieces – 121 in total – hung from a chrome base.  Prices are £590 for Chhipa 3 and £670 for Bay 3.  Chandeliers with longer drops are also possible; price on enquiry.
Only around 6 chandeliers are made each year; please contact me for the current waiting time.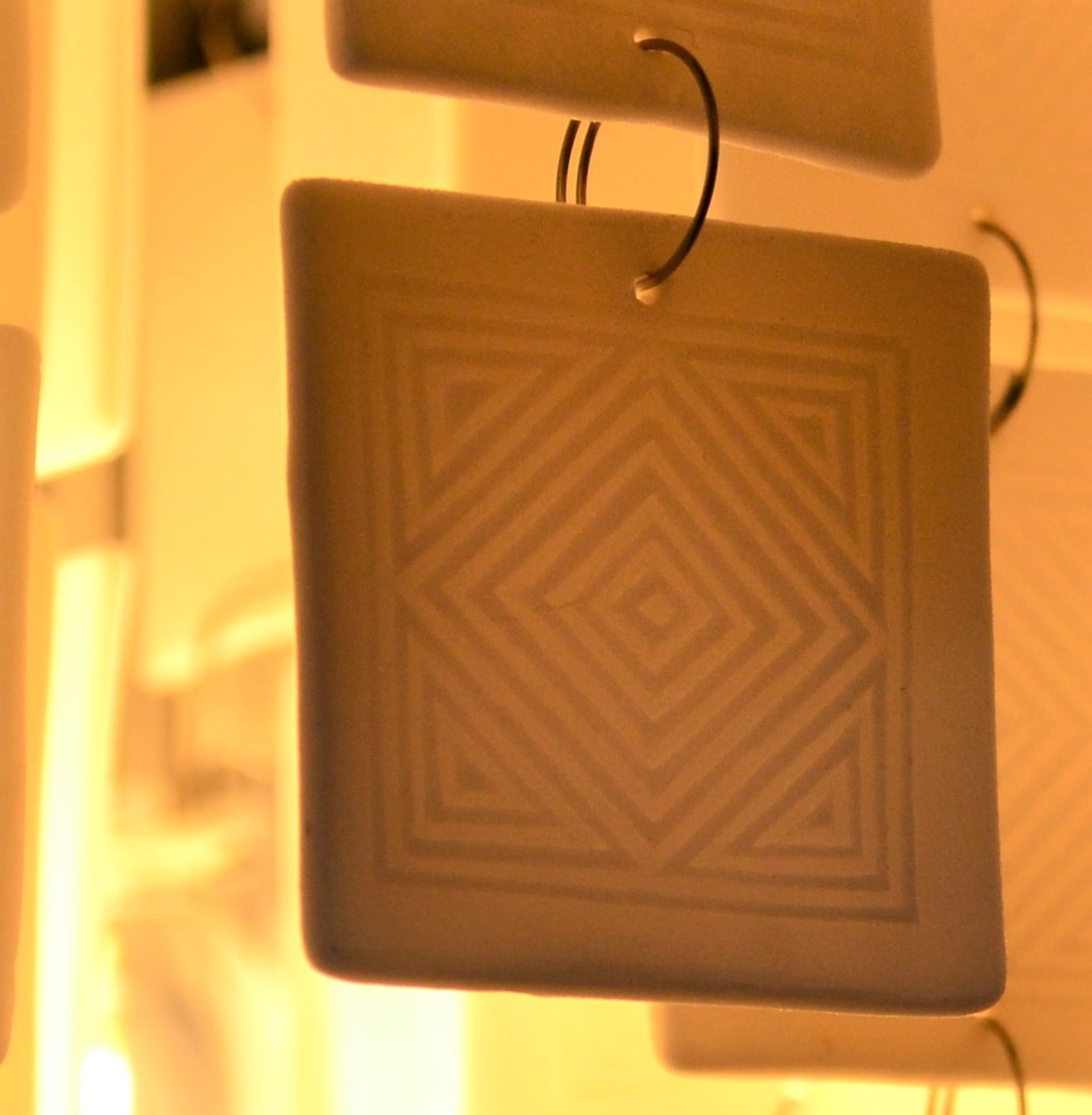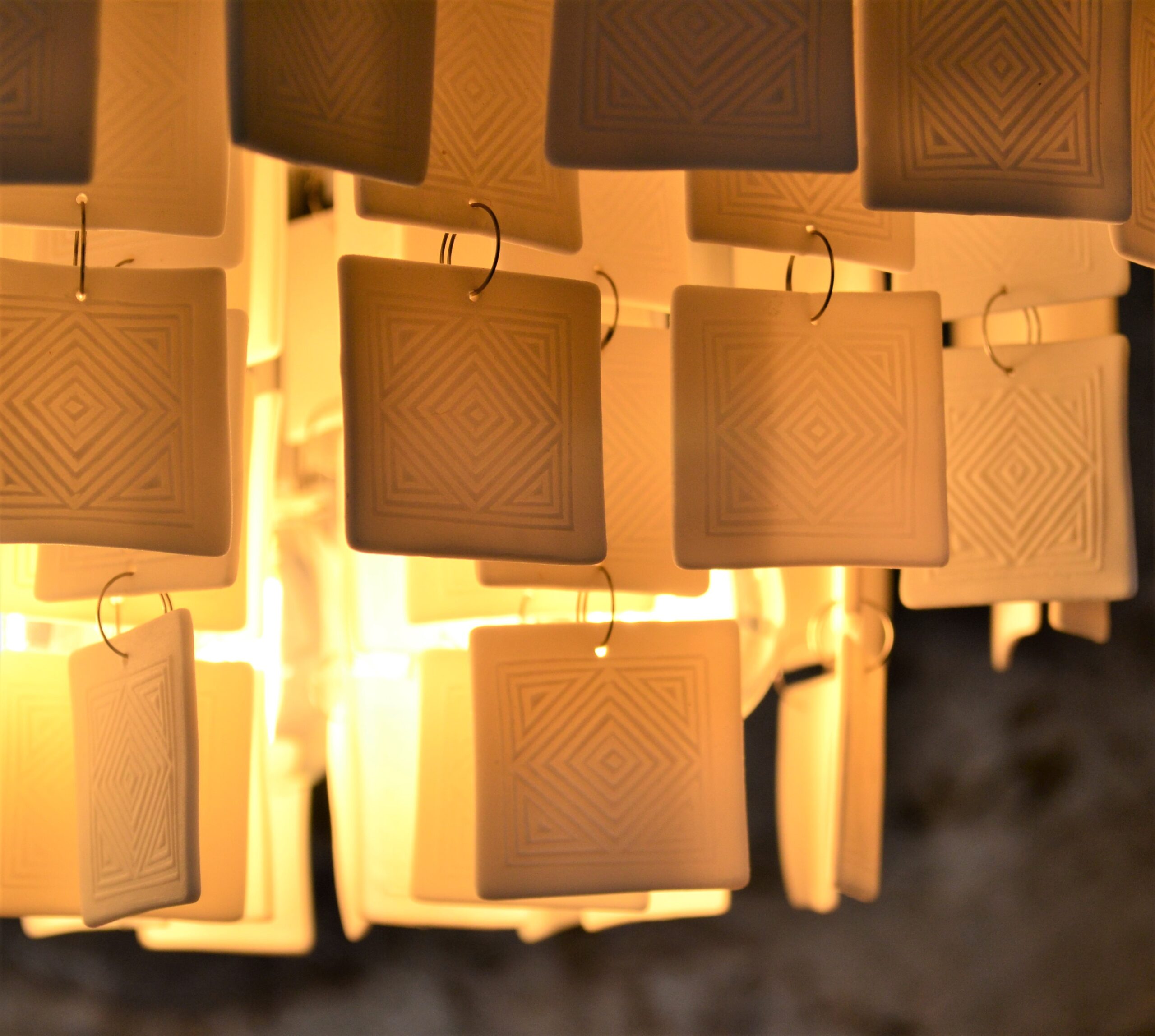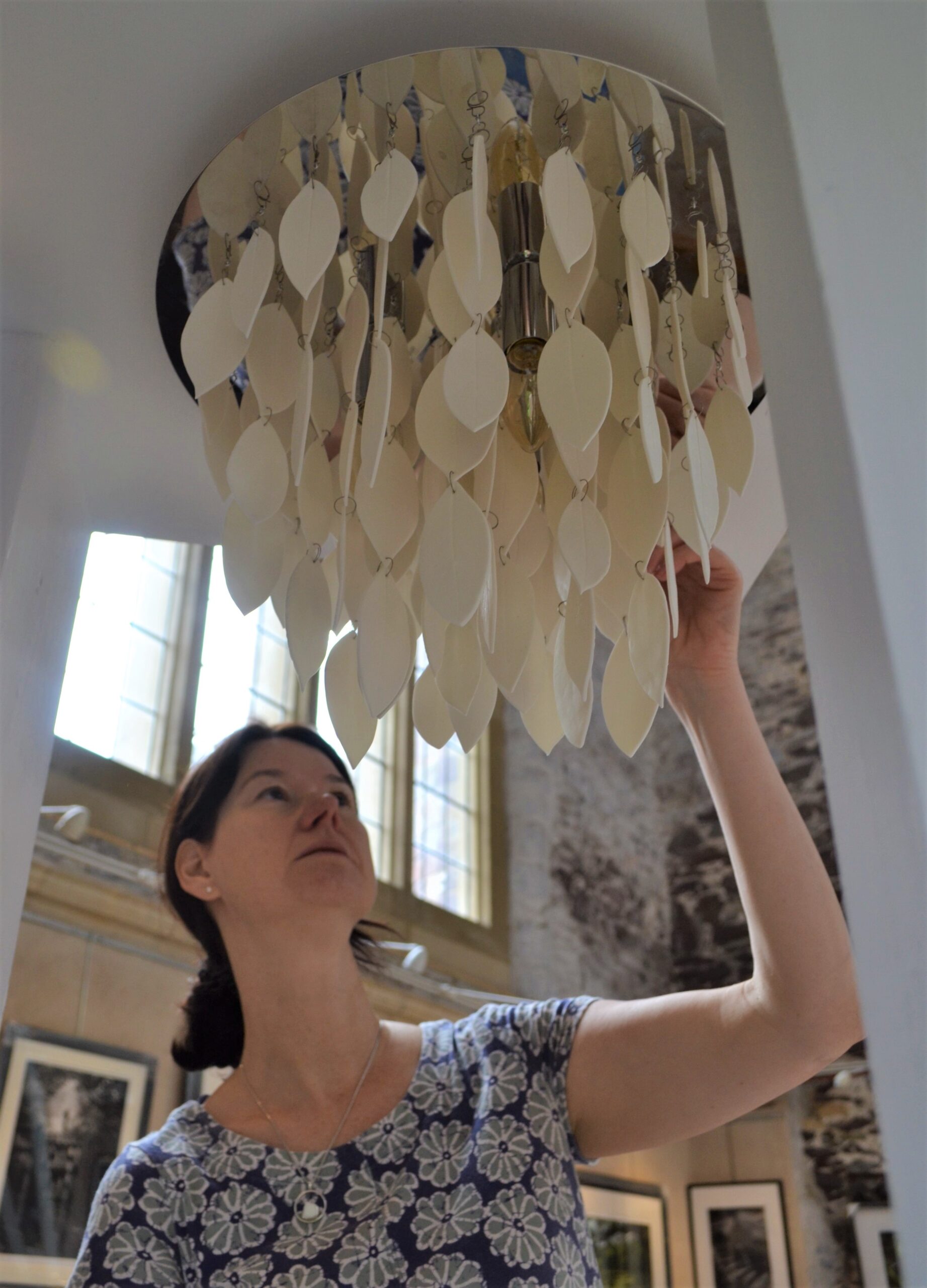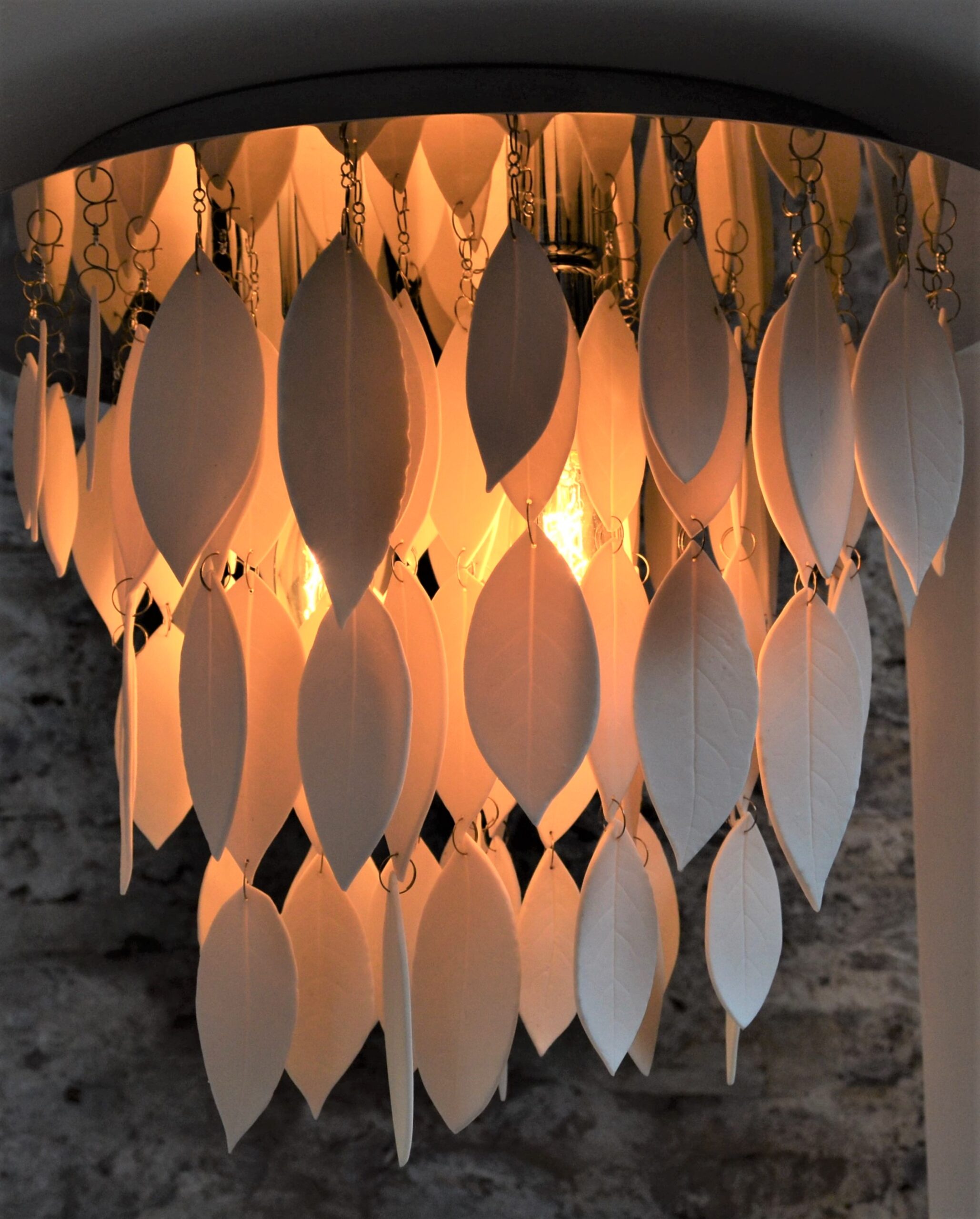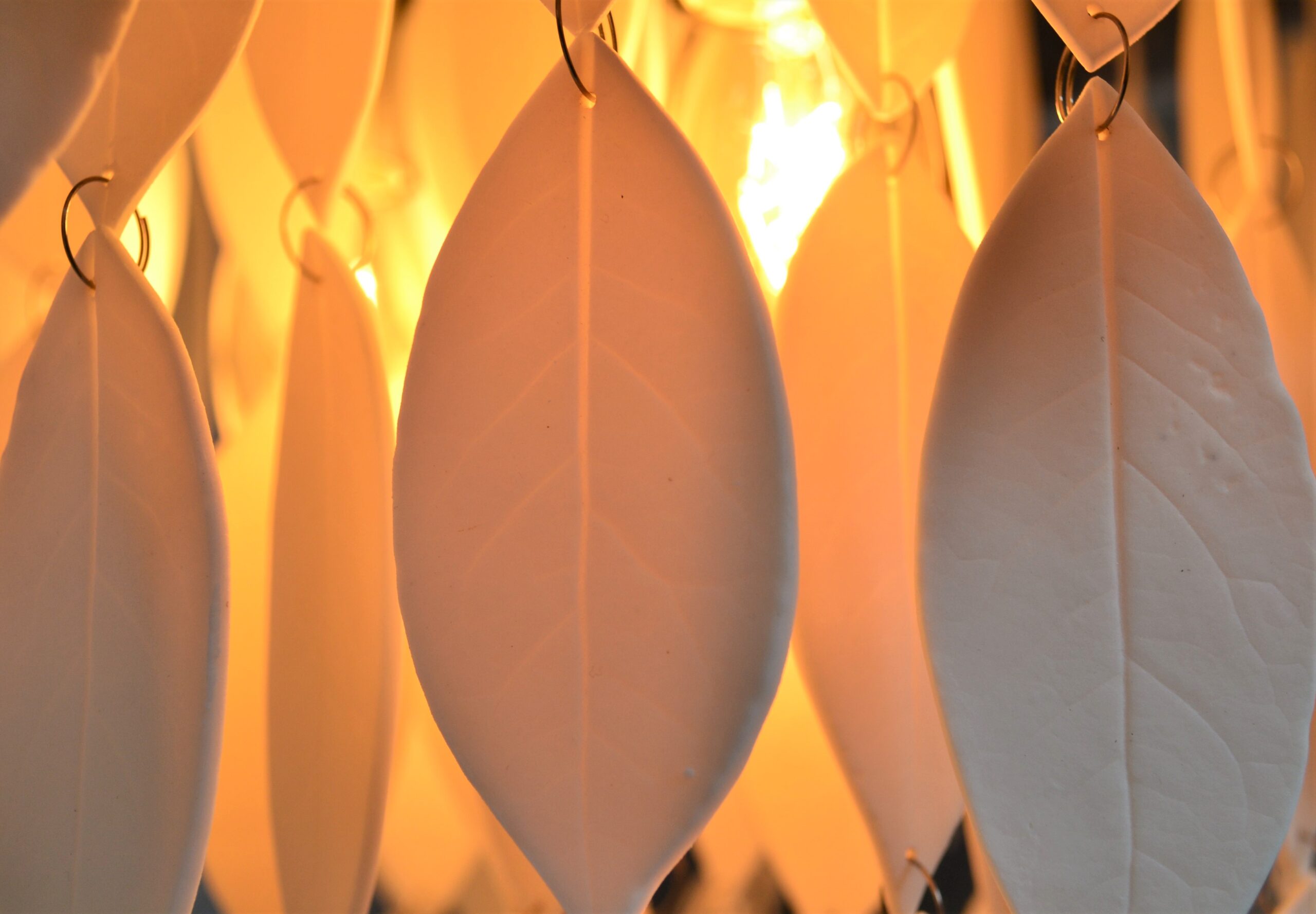 Anamorphic comprises thrown, white-porcelain pots that are deliberately distorted on the wheel.  They are fired with natural glazes made from local seaweeds to produce a soft-green, crackle-glazed finish.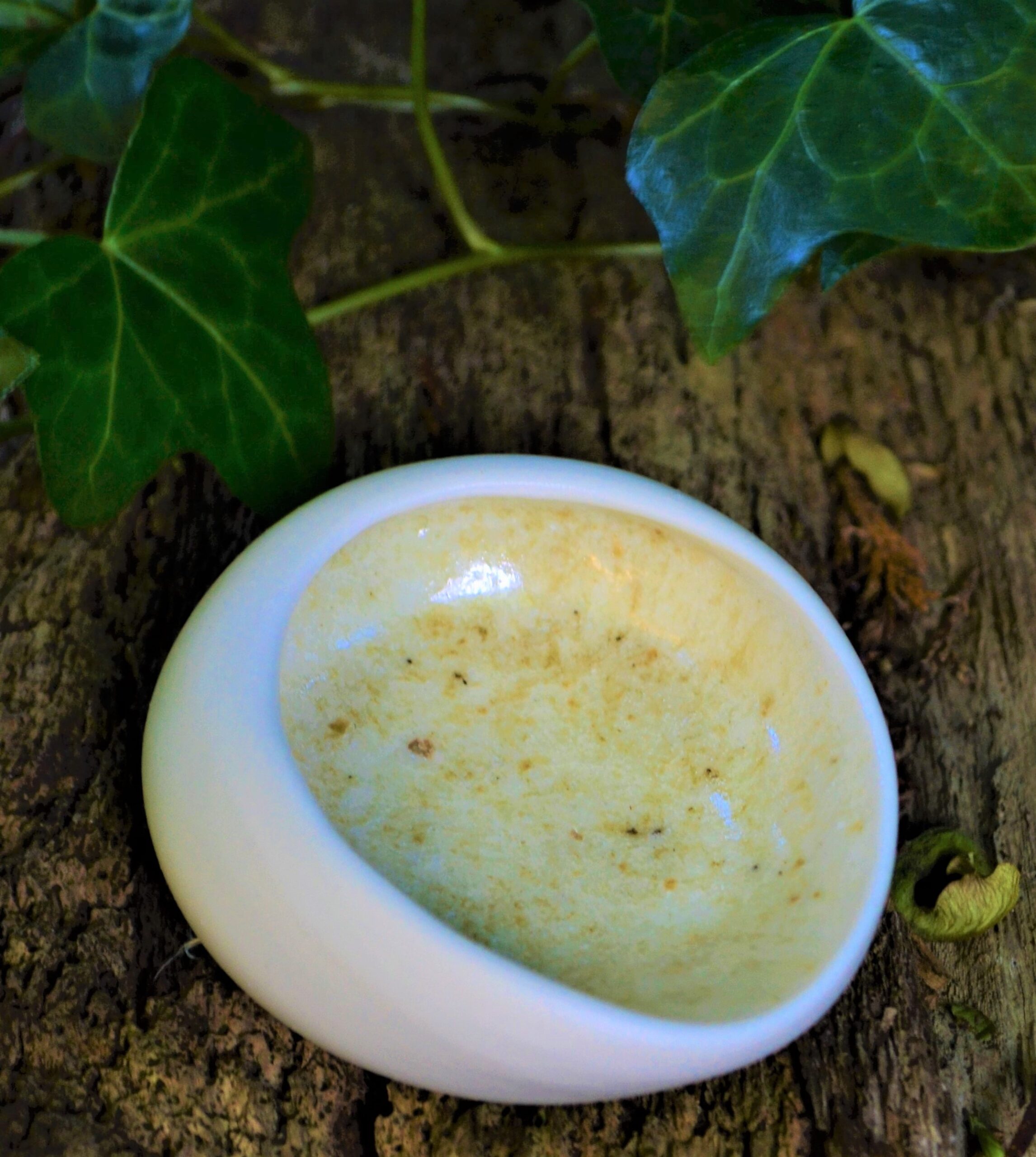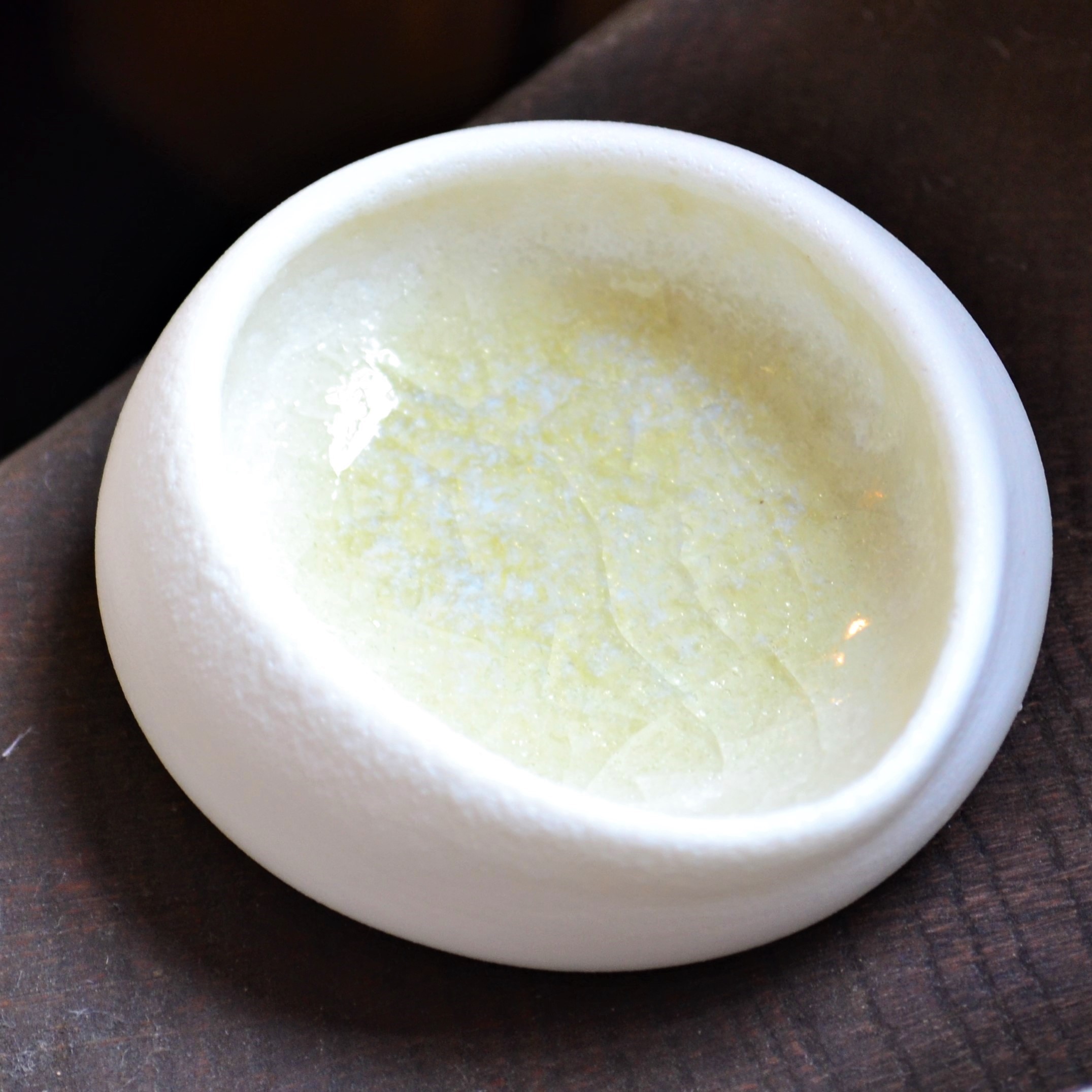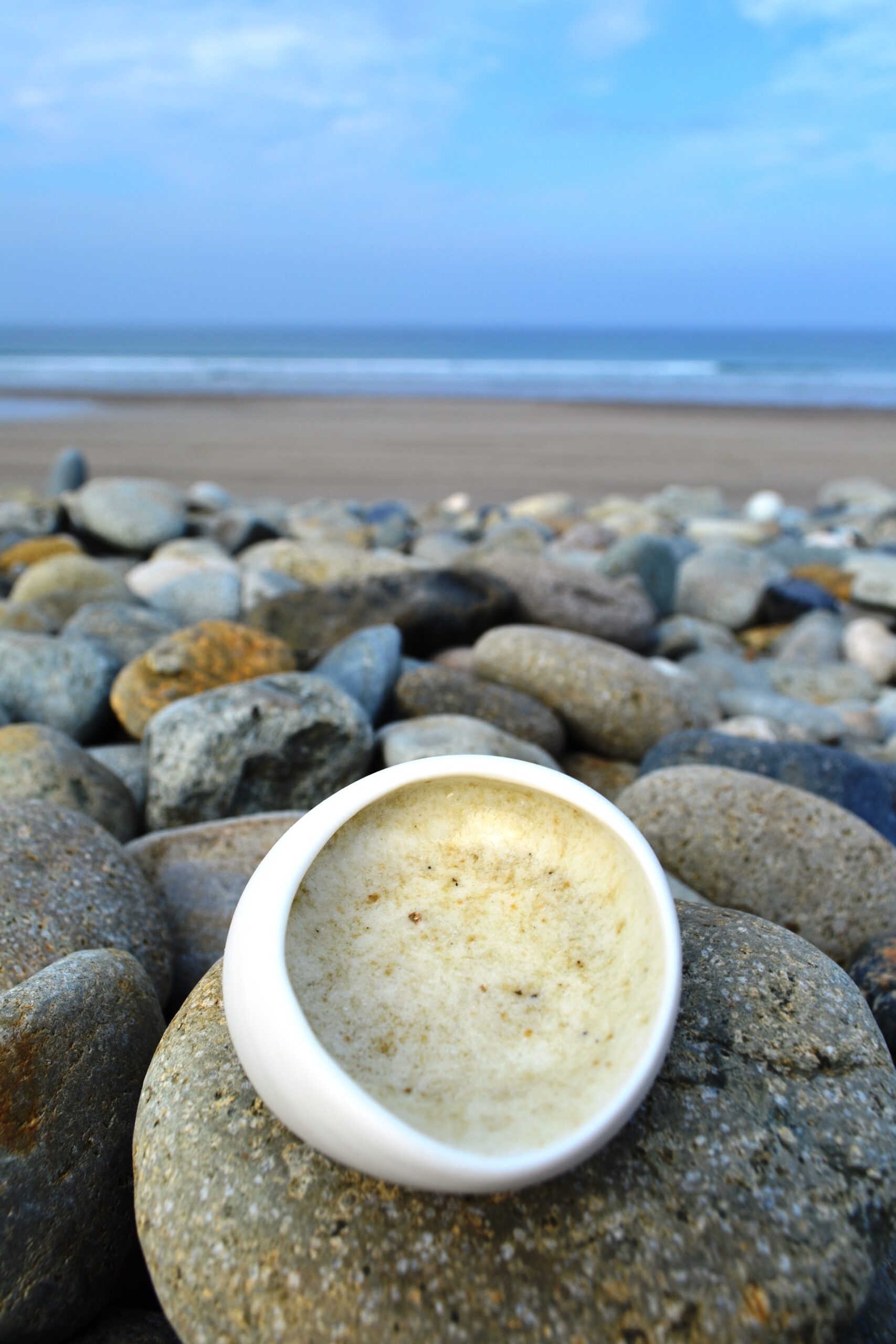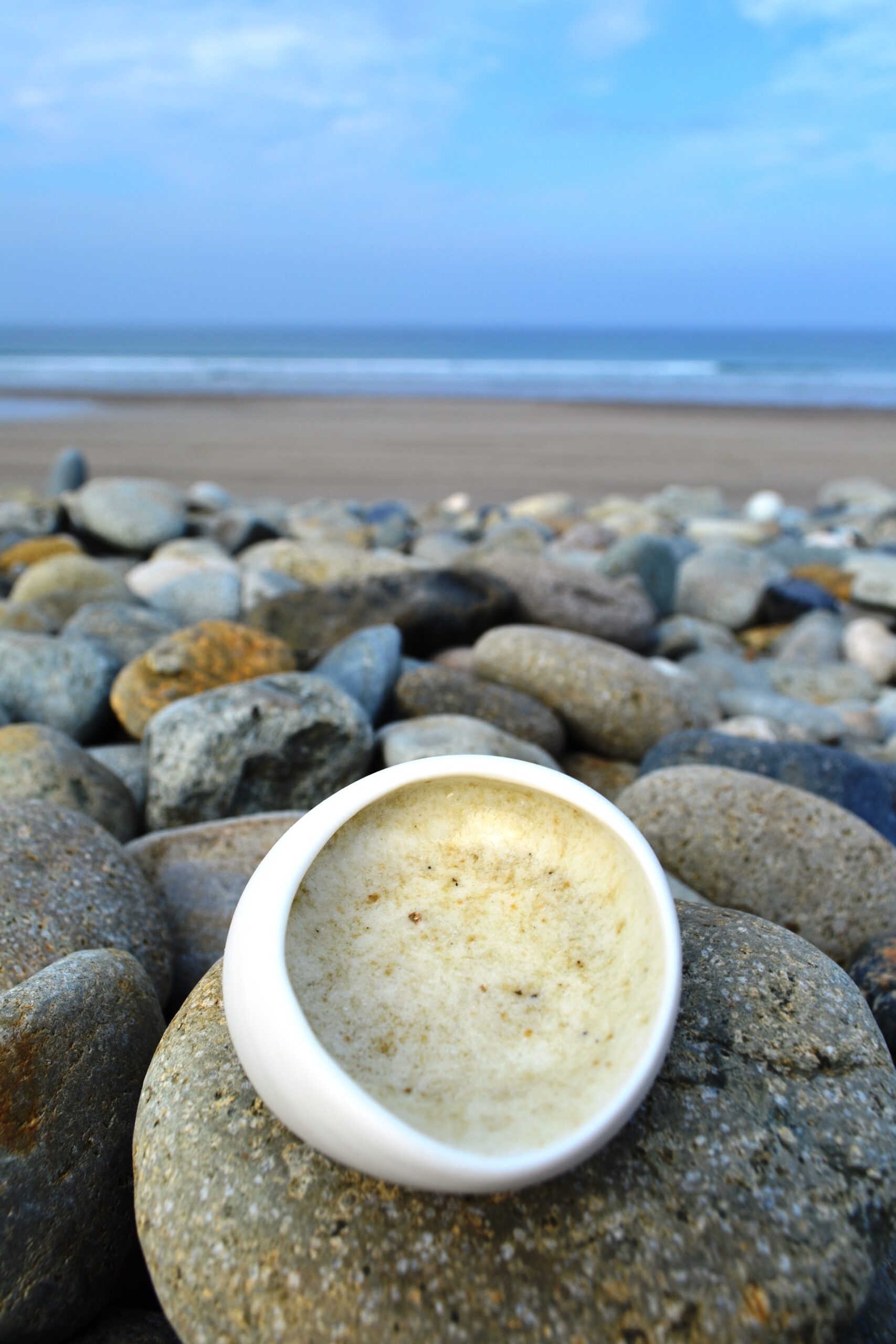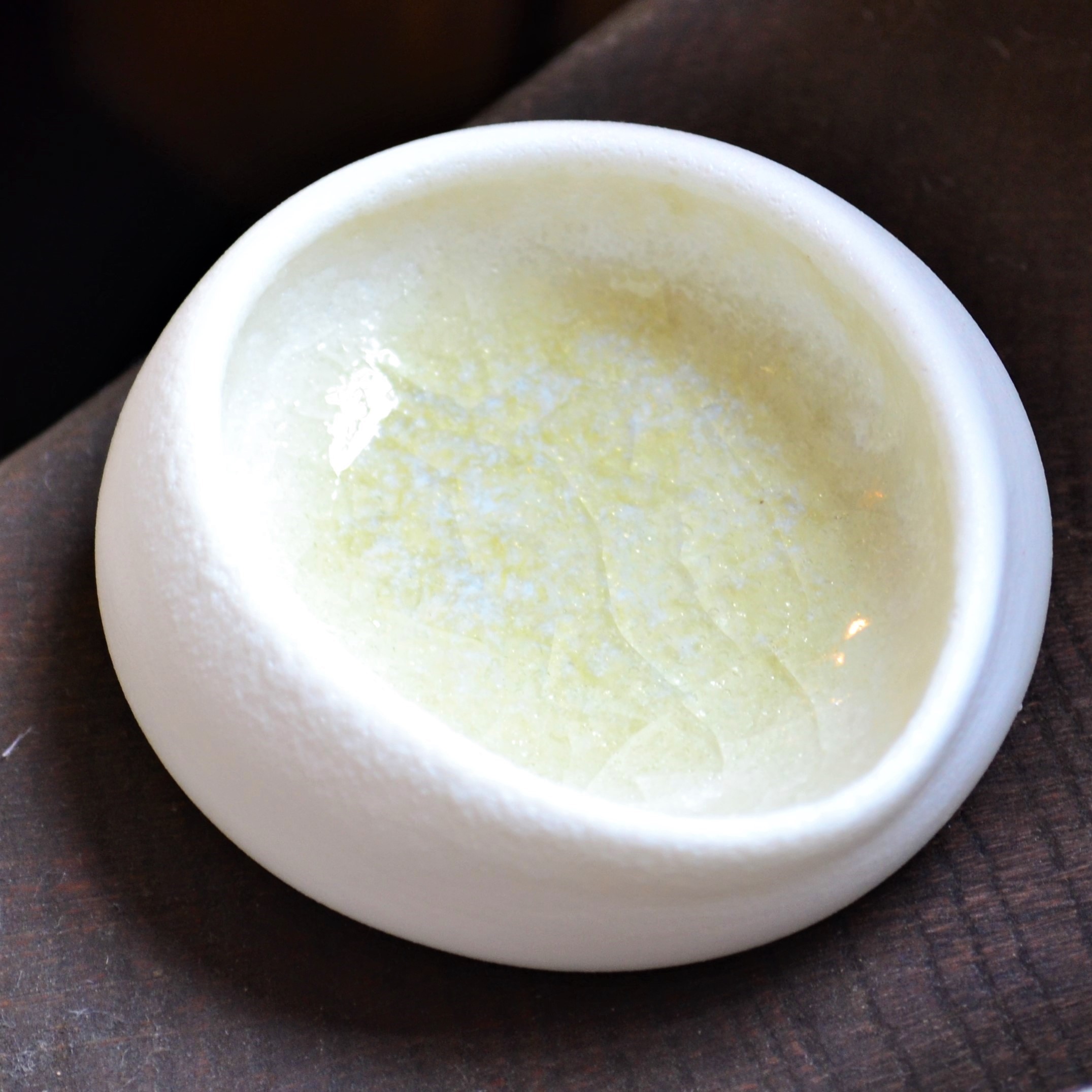 These pendants are made using bay leaves from my garden in Pembrokeshire, which have very prominent veins – not only the mid-rib but also the lateral and sub-lateral veins – that transfer an impression onto the porcelain when rolled.  Hold them up to the light and you can see the veins 'glow'.
The pendants are made from white, unglazed, high-fired porcelain, with chains of 925 silver.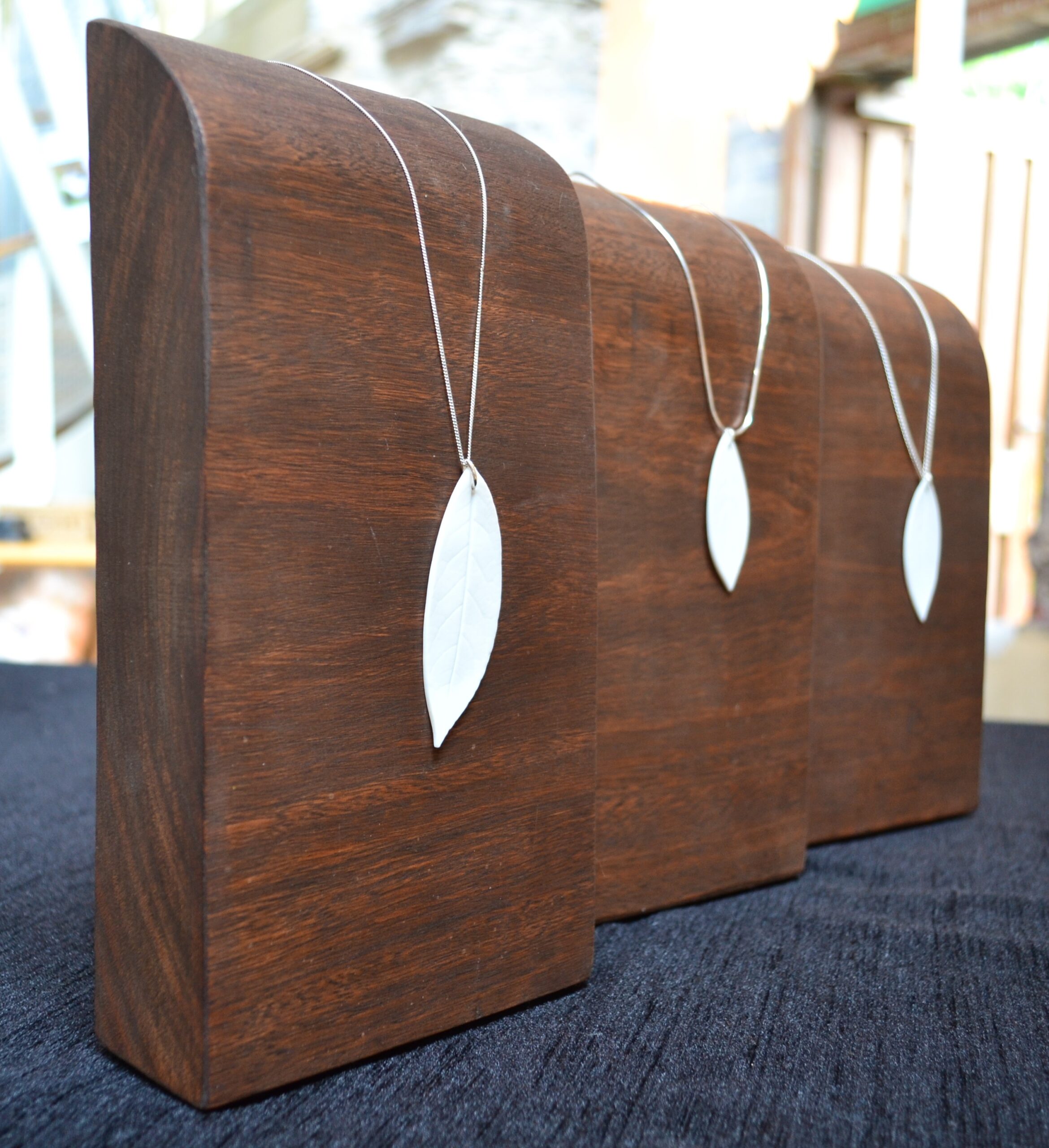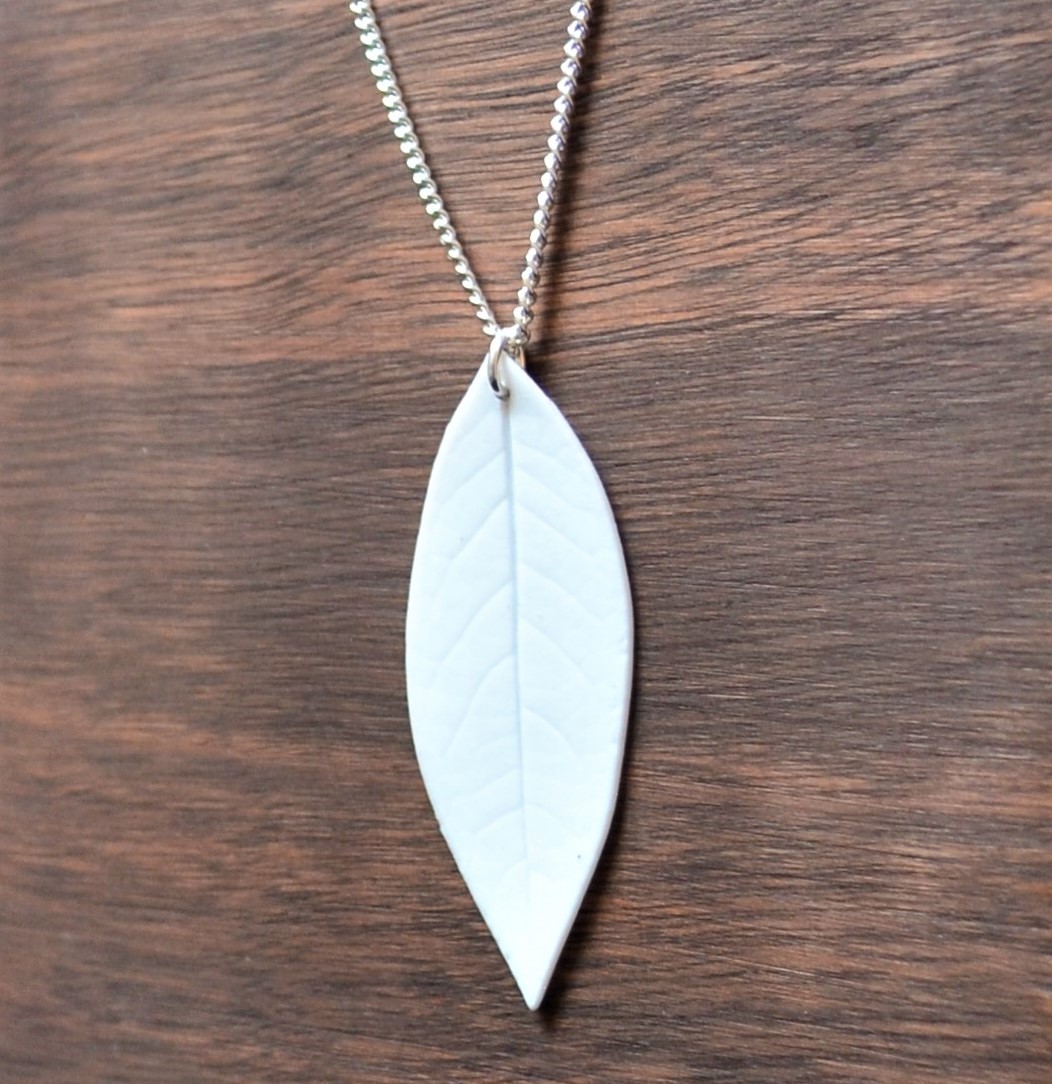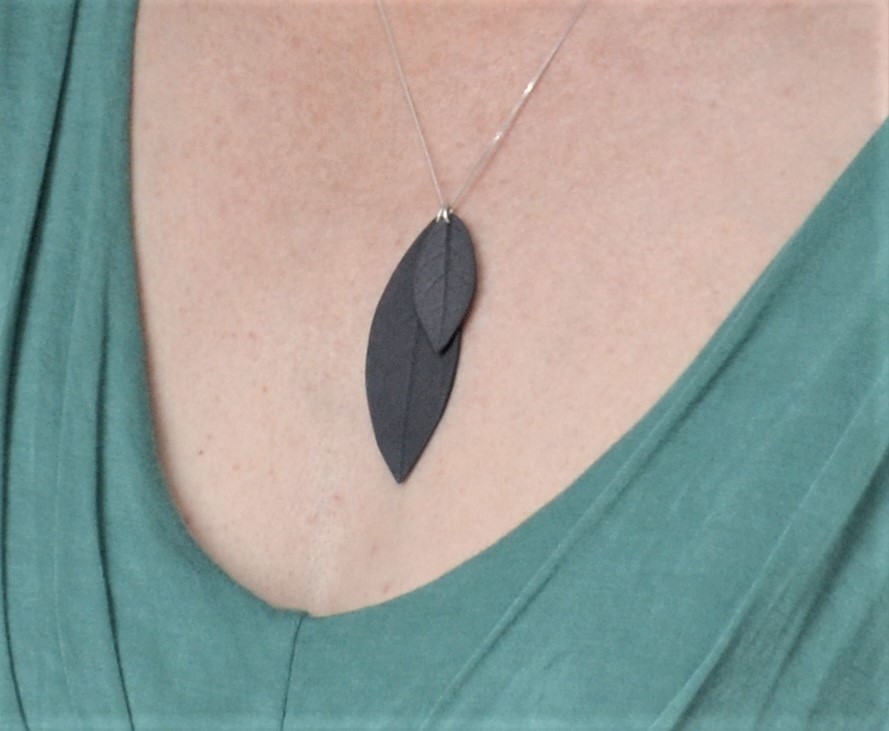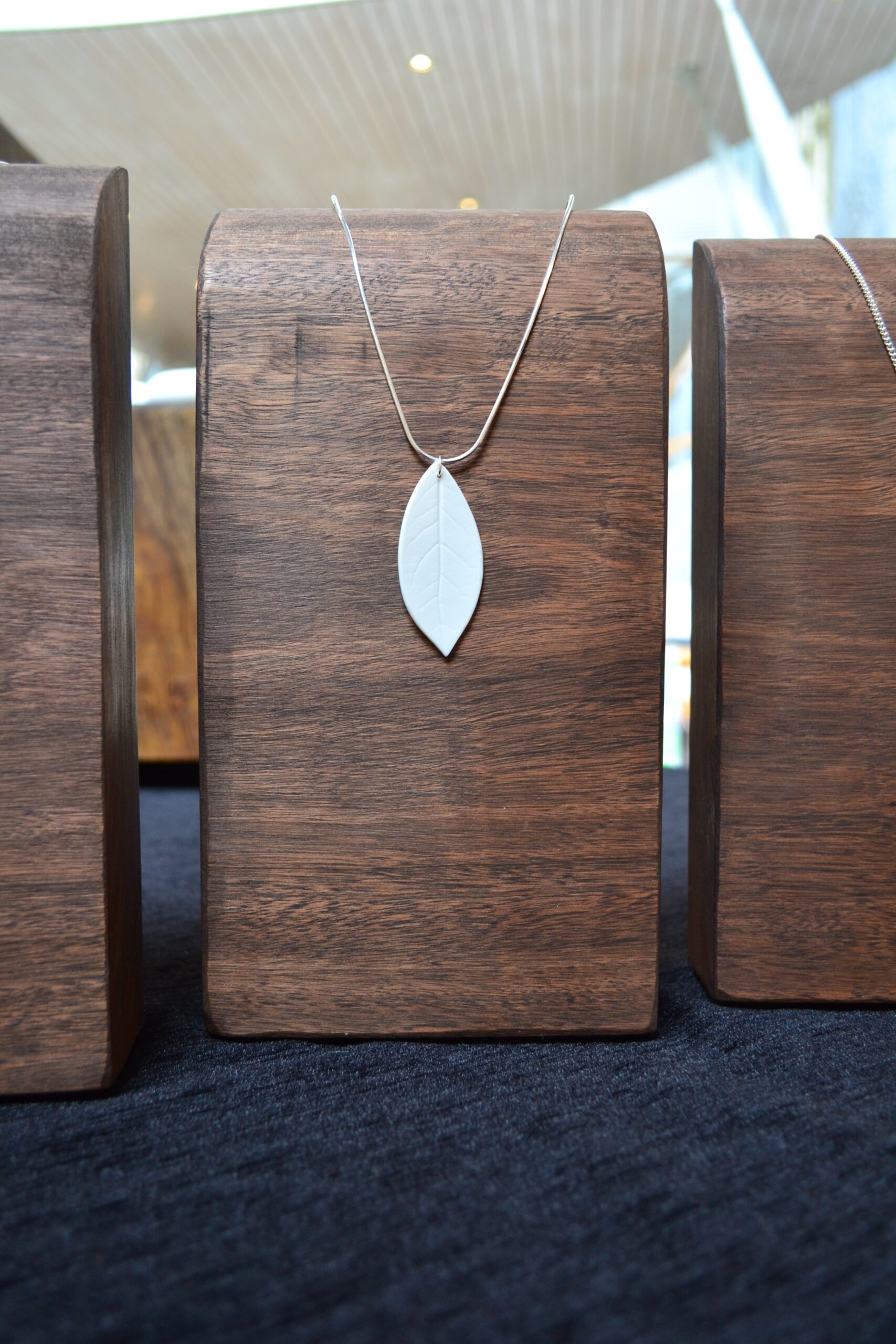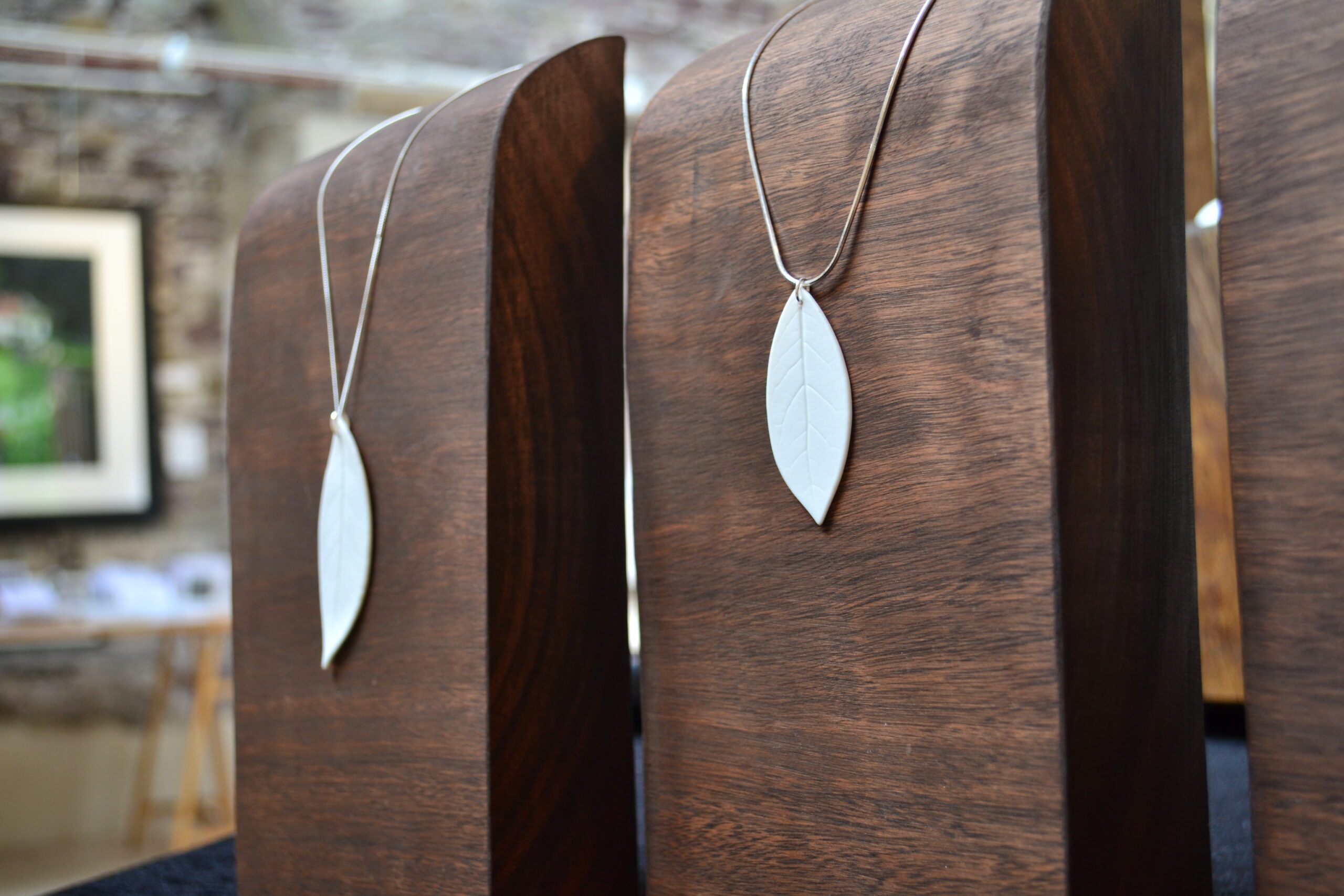 These panels are made from hand-formed porcelain slabs, glazed with a handmade matt glaze and high-fired with ceramic transfers printed from Ian McDonald's original artwork.
Panels can be made from any of the black-and-white images from Ian's print series.
Panels are currently on sale at the Newport Collective Gallery in Pembrokeshire.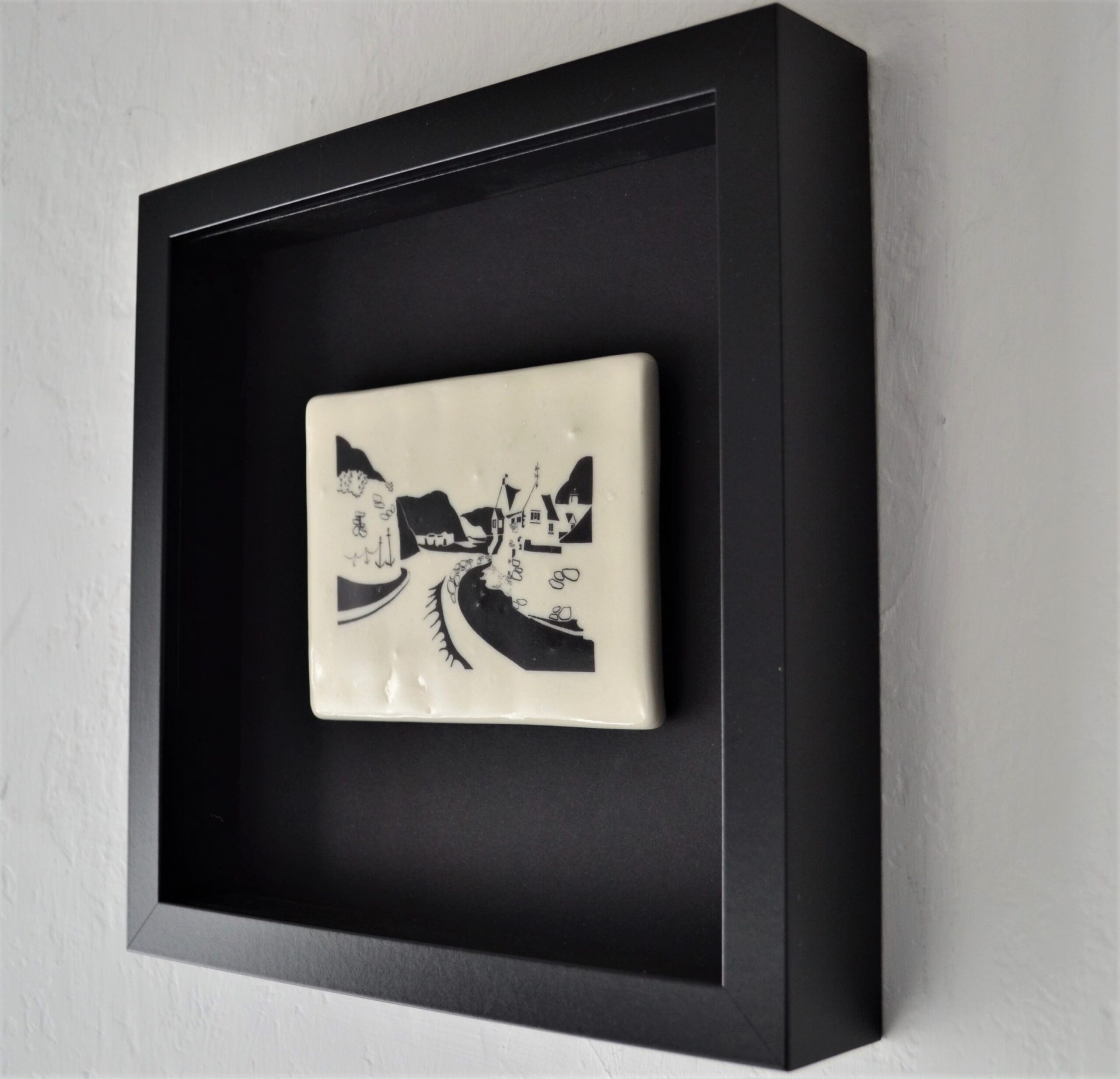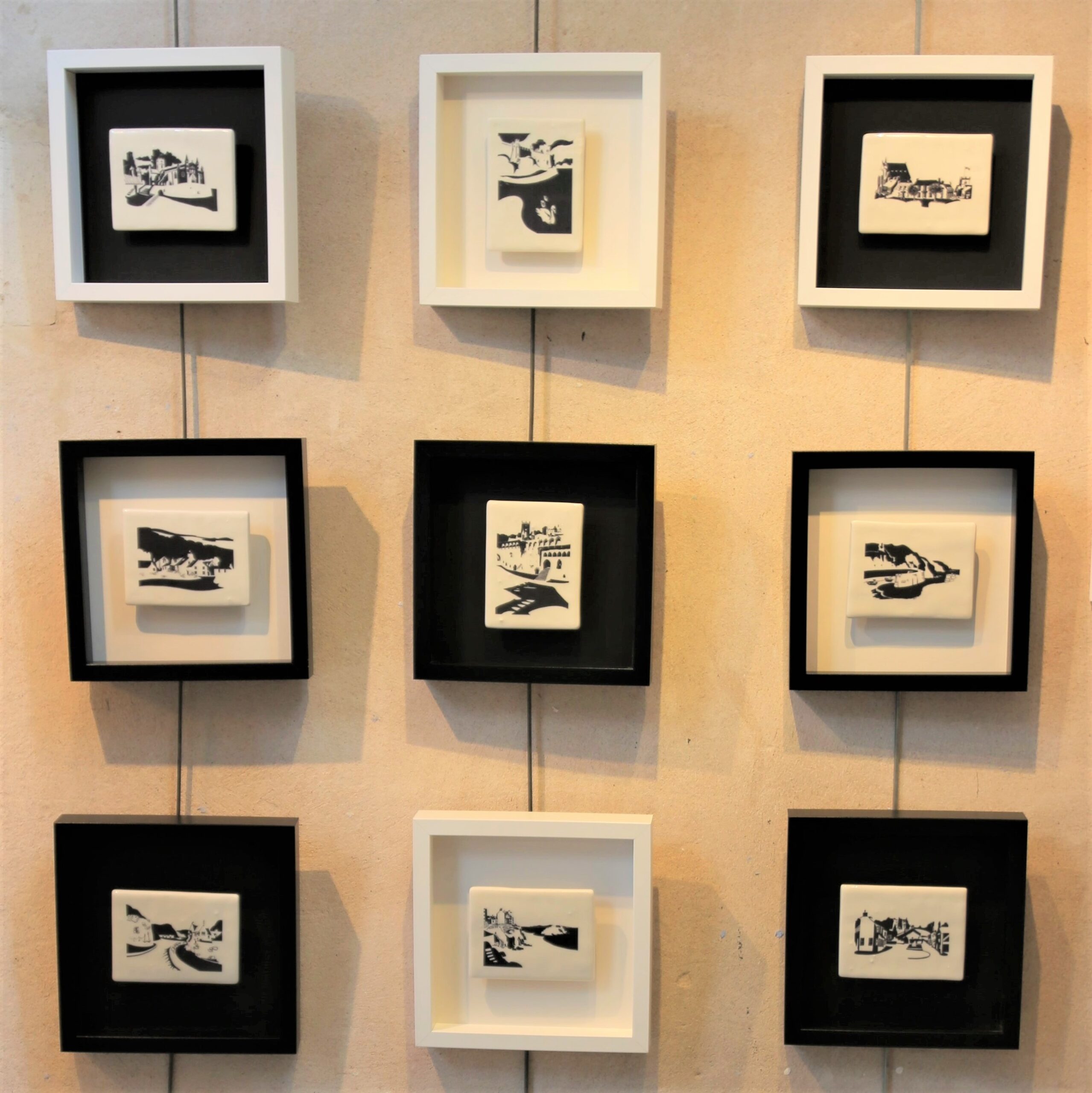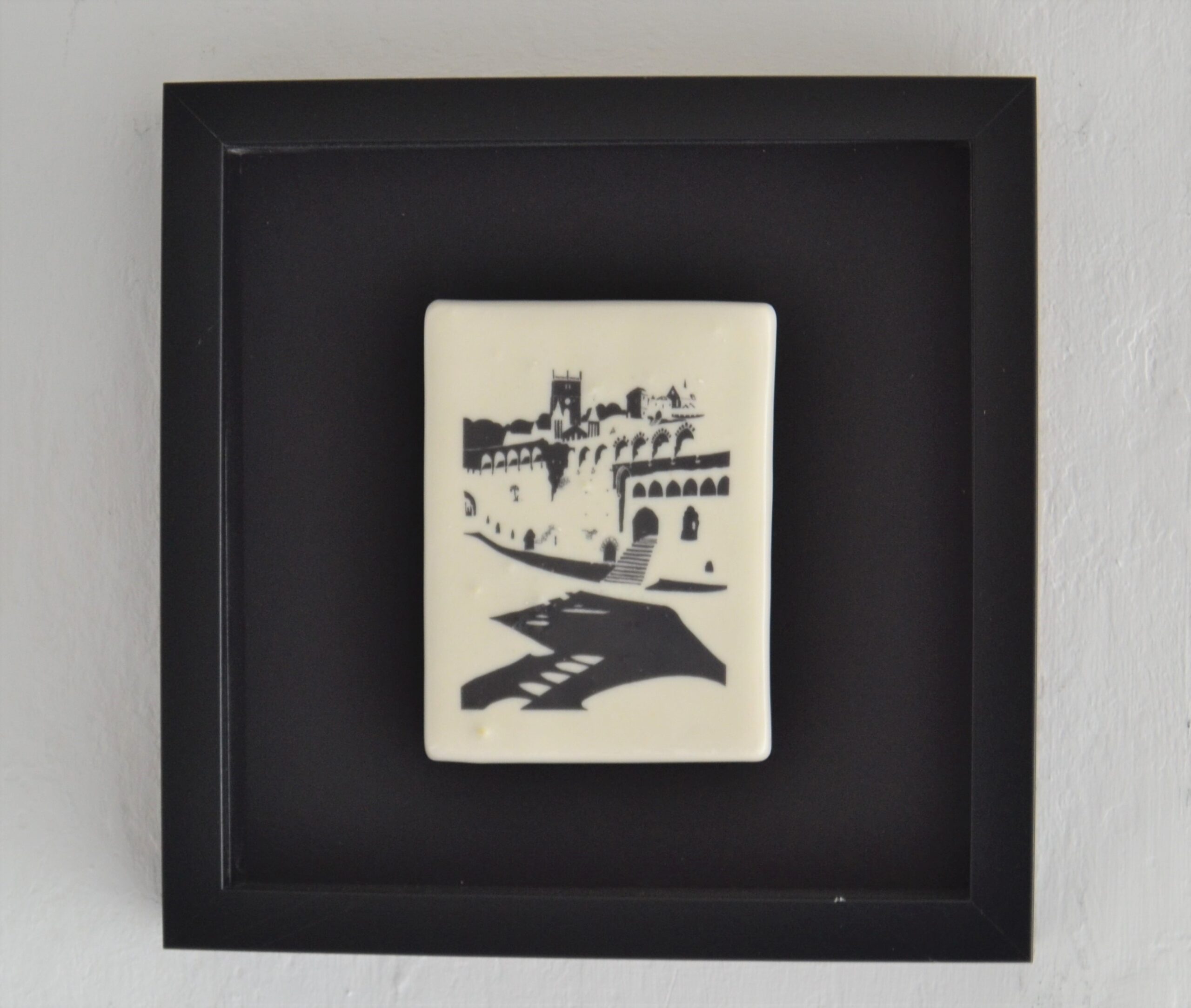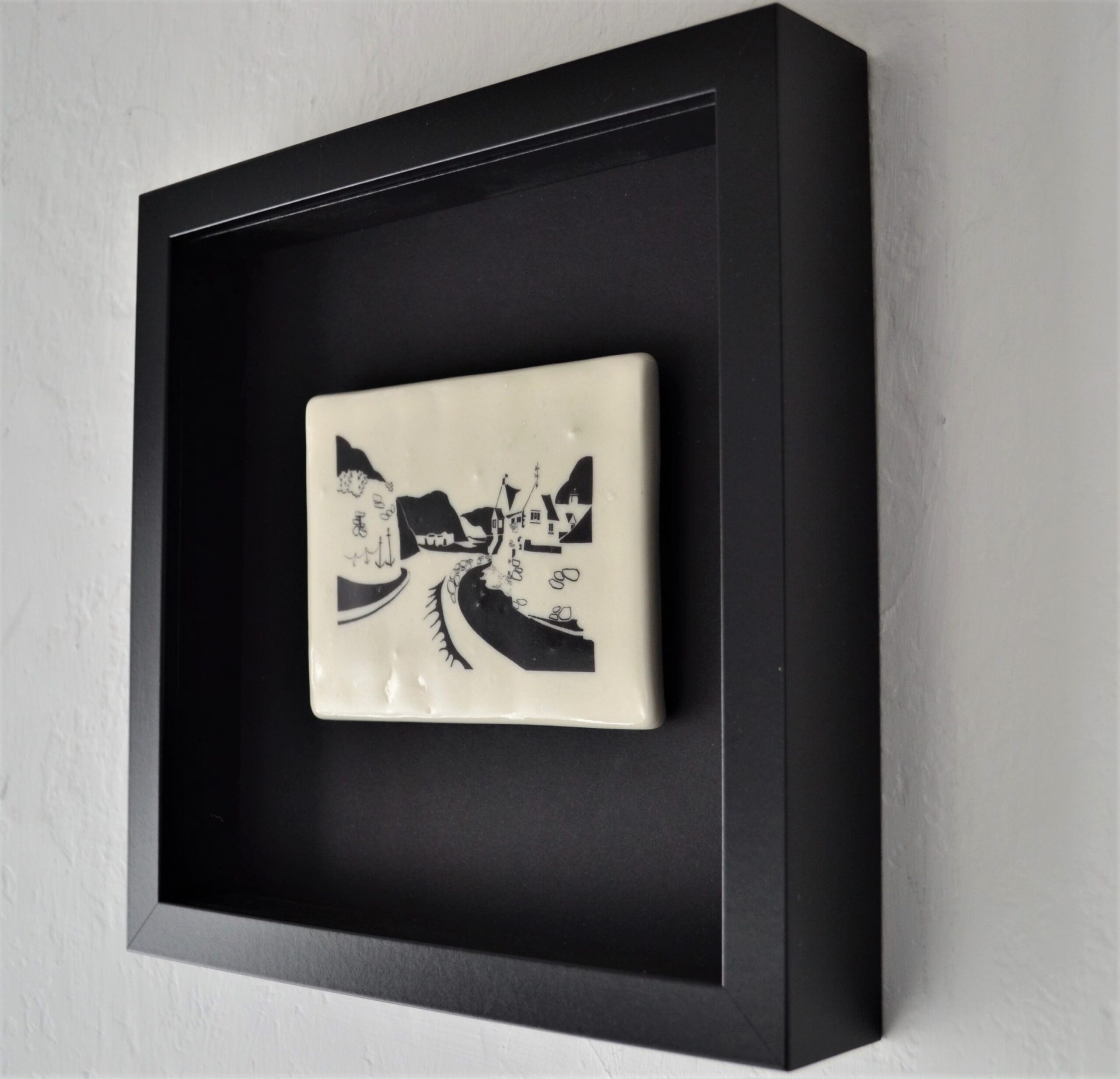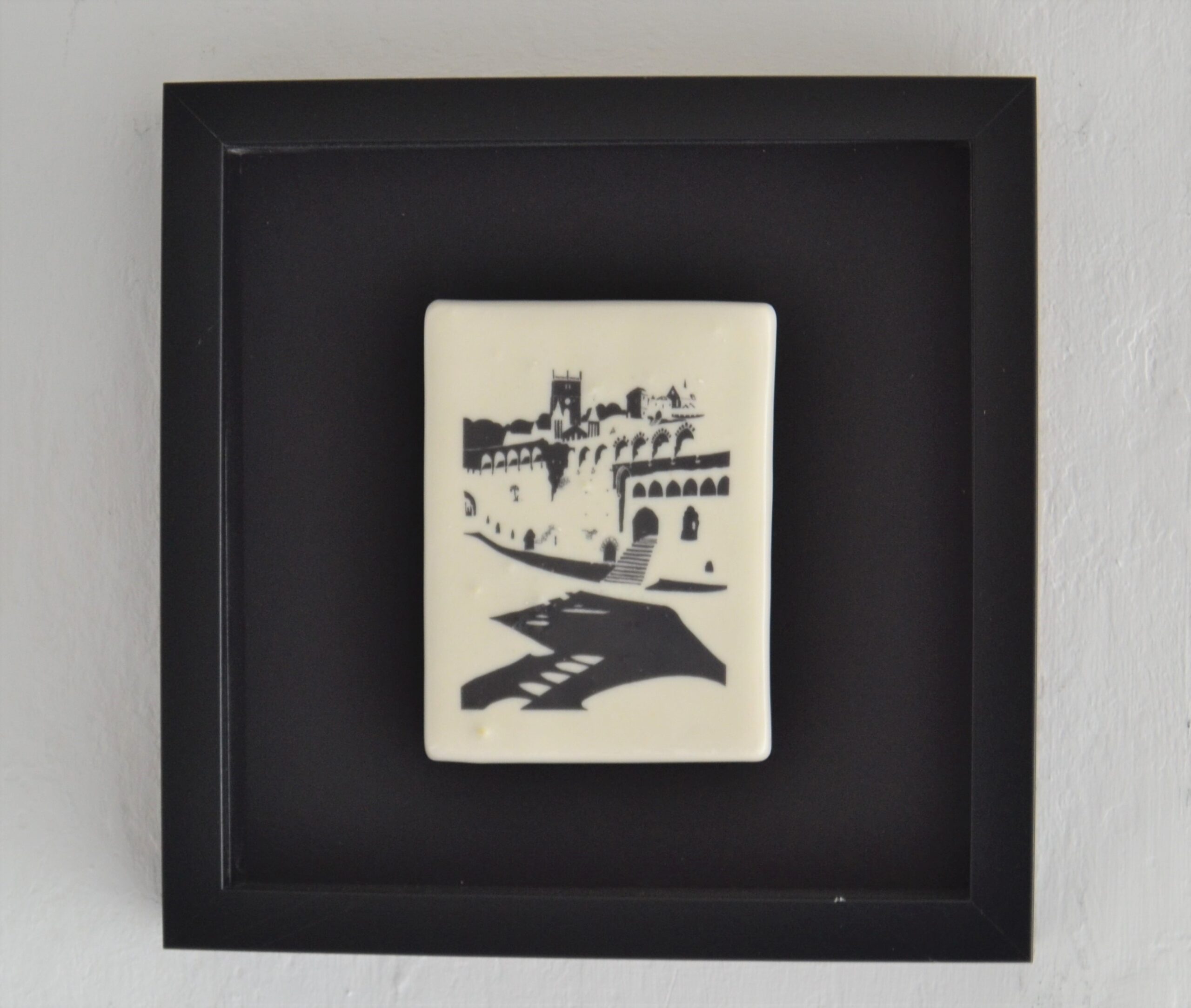 Handmade cards made with porcelain tiles, matt glazed with decals of details from Ian McDonald's prints.  Cards, envelopes and porcelain are made of recycled material.
These cards are available from the Raul Speek Gallery in Solva; Solva Woollen Mill in St Davids; Newport Collective Gallery in Newport, Pembrokeshire; and the East Gate Gallery in Pembroke.